Micro:Bit Playground - Starter Kit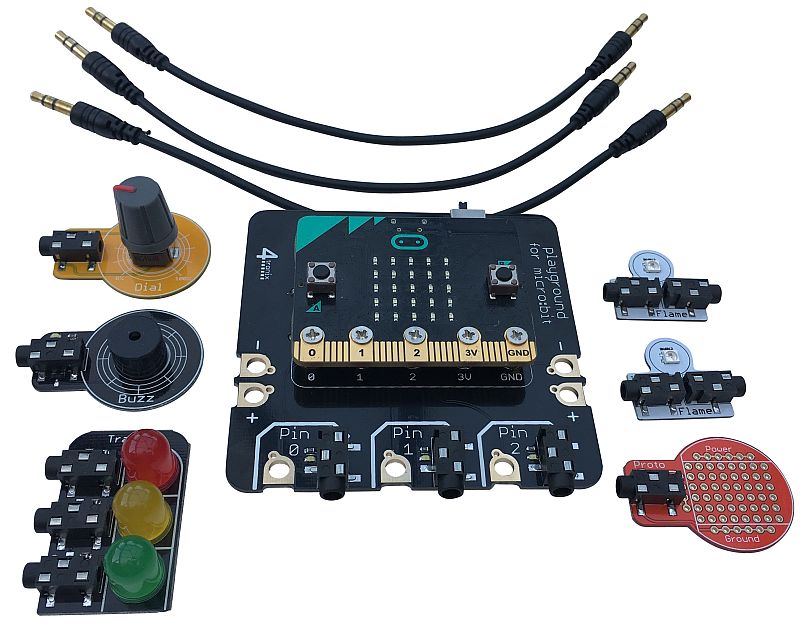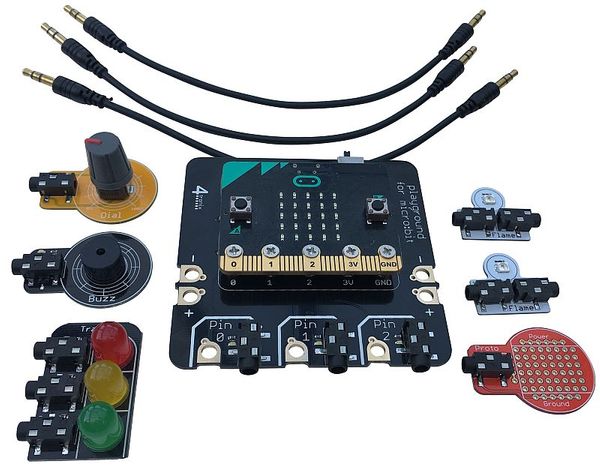 By now you should have heard about the micro:bit. It's a nice little board to play around with and is fulfilling the intended role as a simple device to introduce children to basic computer science.
Out of the box the sensors on the board and a five by five LED array can be accessed by writing code. There is also a strip of connectors to allow the board to communicate with external devices.
4tronix have adapted a previous expansion kit to be used with these connectors. This kit consists of a mounting board on which to mount the the micro:bit and it also holds a socket for two AA batteries which provide power for the micro:bit.
Along the bottom of the board are three connectors that allow the connections of gizmos. These are little expansion boards that can connected via a cable allow control from the micro:bit.
So whats in the box?
Mounting board
Four 20cm cables to connect the gizmo to the mounting board
Traffic Light gizmo
NeoPixel gizmo
Analogue Dial gizmo
Buzzer gizmo
Prototyping gizmo
4 x mounting screws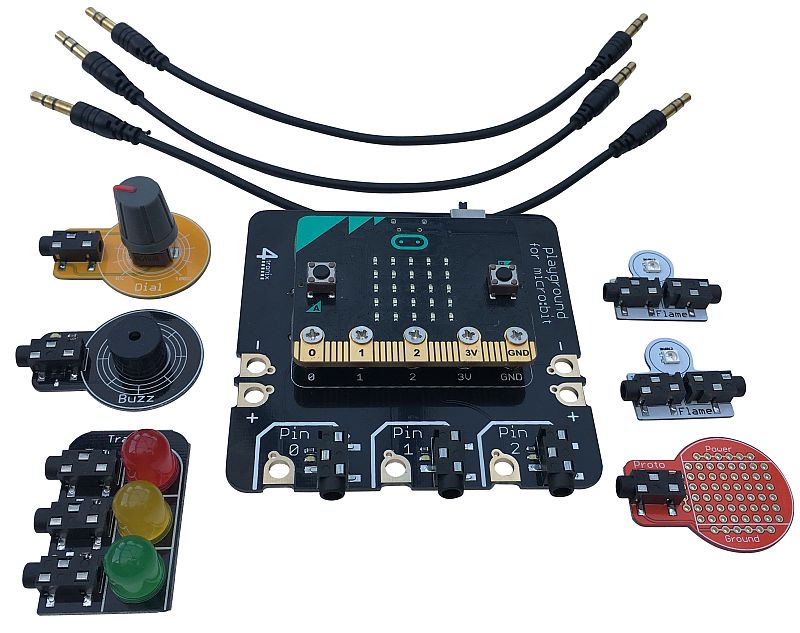 How do I use it?
Once the playground has been unpacked the micro:bit will need mounting onto the board by using the supplied screws and batteries inserted. After this the micro:bit can be used as normal.
Connecting the required gizmo is as simple as inserting the ends of a connecting cable into both the socket on the mounting board and also the gizmo. You can then access the gizmo by referencing the relevant pin number.
Is it any good then?
Yes.
It's an excellent board to use and provides a simple way to expand further the micro:bit.
With the inclusion of a prototyping gizmo allowing the development of new gizmos this kit, as well as further gizmos available, this kit will provide many an hour of enjoyment.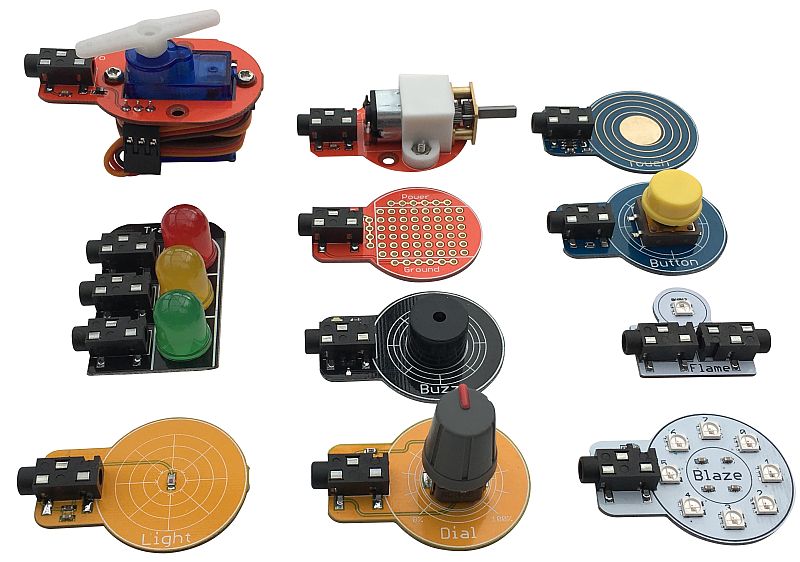 Further info can be found here